A few weeks ago, I began to notice issues of a new newspaper in Oakland.  It appeared in between books in bookstores that I didn't even know carried newspapers.  It appeared next to WSJ. at the public library near the Wi-Fi connection.
It is a new publication, printed like a newspaper, but full of jokes.  Unlike The Onion, Unseen focuses on one city's "news."  It presents the reader with a self-referential universe of Oakland jokes, where Mayor Quan is a rapper.
On Tumblr
, 
Unseen
 is causing social media chatter with quite-plausible nuggets like this one:
Media watchdog group FAIR criticized the San Francisco Chronicle in its latest report for the Chronicle's overwhelmingly positive coverage of Oakland over the past five years. "They've regularly run features on Oakland's artistic renaissance, including multiple page spreads in Datebook 96 Hours and the San Francisco Chronicle Magazine, instead of focusing on violence in the city," a spokesperson for FAIR said.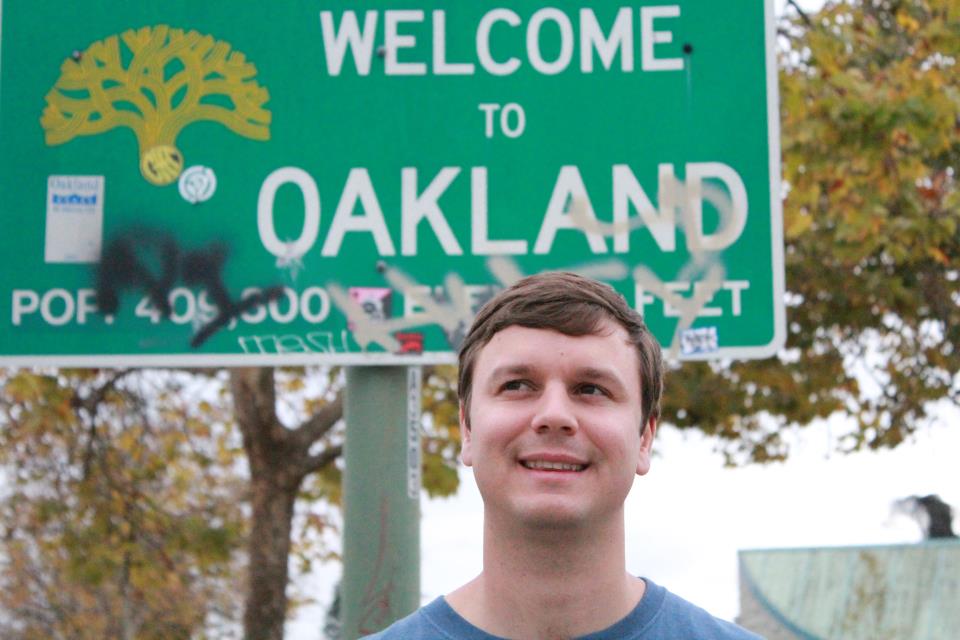 Author and Google Technical Writer 
Matt Werner
, editor and writer of
Oakland Unseen
and former Bishop O'Dowd High School student, is banking on the promise of ironic news.  Werner says the reaction to
Unseen
 from residents has been "surprisingly positive," although he adds that because 
"the paper touches on issues of gentrification, violence in Oakland, and police misconduct, not everyone is going to like it. Also, we put it out there specifically for 20 and 30-somethings who enjoy reading The Onion and watching the Daily Show and Colbert Report. But we understand that humor is subjective, and satire about Oakland isn't everyone's cup of tea."